Aurobay's impact on net-zero | World Zero Emission Day
Aurobay is a new standalone global powertrain manufacturing company with over 100 years of expertise in powertrain engineering. As automotive pioneers, we have the opportunity to think differently and take responsibility for our impact on the environment. On this year's Word Zero Emission Day, in an effort to lead the way forward and build a climate-neutral engine, let us introduce our Zero Emission Engine project.
Joshua Dudley – Aurobay's Sustainability Leader, R&D, decided to pursue master's degree in mechanical engineering because of his concern for the environment and Climate Change. He has been finding the right blend of environmental concerns and sustainable mobility since then. Joshua believes that sustainable mobility should be perceived as a lifestyle and not just another marketing trend. In fact, these values and beliefs are what initially brought him to Aurobay. Joshua's role at Aurobay is to play his part in developing an engine that minimizes environmental impact. He is working on Aurobay's Zero Emission Engine and explores his ideas with like-minded people, people that shape Aurobay of today, and tomorrow.
'Having a strong connection to nature has always been a part of my life,' says Joshua Dudley, highlighting how he values the freedom that personal transportation brings, while also seeing the alarming changes that industrialization has caused. 'We need to act on the climate crisis right now and the only way to address the issue is to make changes - changes that people can actually implement in their lives.'
The world is on a journey towards becoming carbon neutral. In mobility, the pace of electrification is accelerating. But society cannot get to net zero on electrification alone in time. Many different technologies are needed to power the mobility of tomorrow. At Aurobay, we have conceived the zero-emission engine, with zero impact across the complete lifecycle. A combustion engine that's built from 100% recycled materials, manufactured with net zero emissions, and powered by a renewable fuel made from waste. It's not a reality yet, but every day we are getting closer.
'We have achieved most of our goals for the first demo – we have a combustion engine solution that is comparable in emissions with battery electric vehicle, which is charged by wind power. The engine has been designed for a circular ecosystem. What's unique with this solution is that it's available and Aurobay can produce it today,' adds Joshua.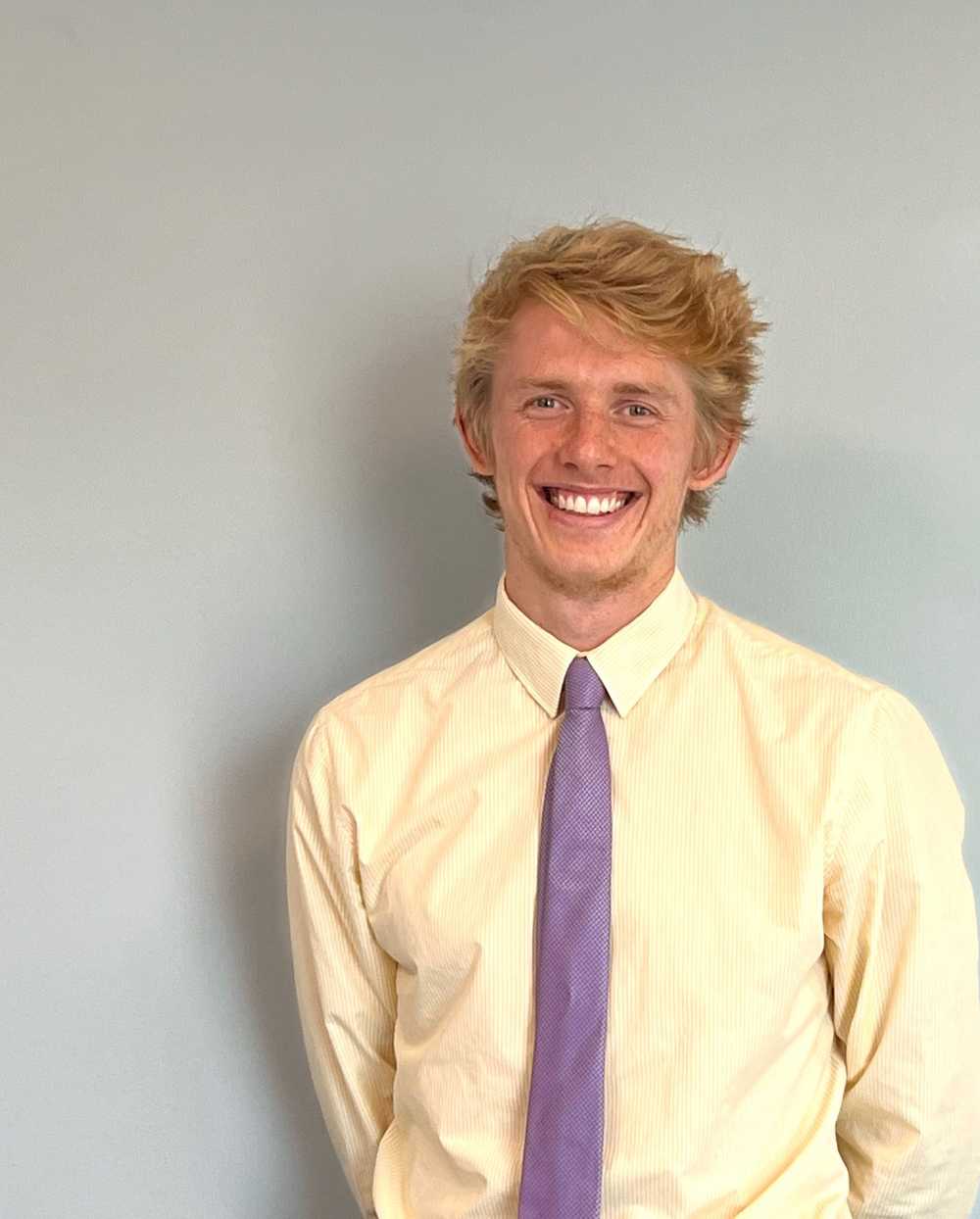 Joshua Dudley
Sustainability Leader, R&D