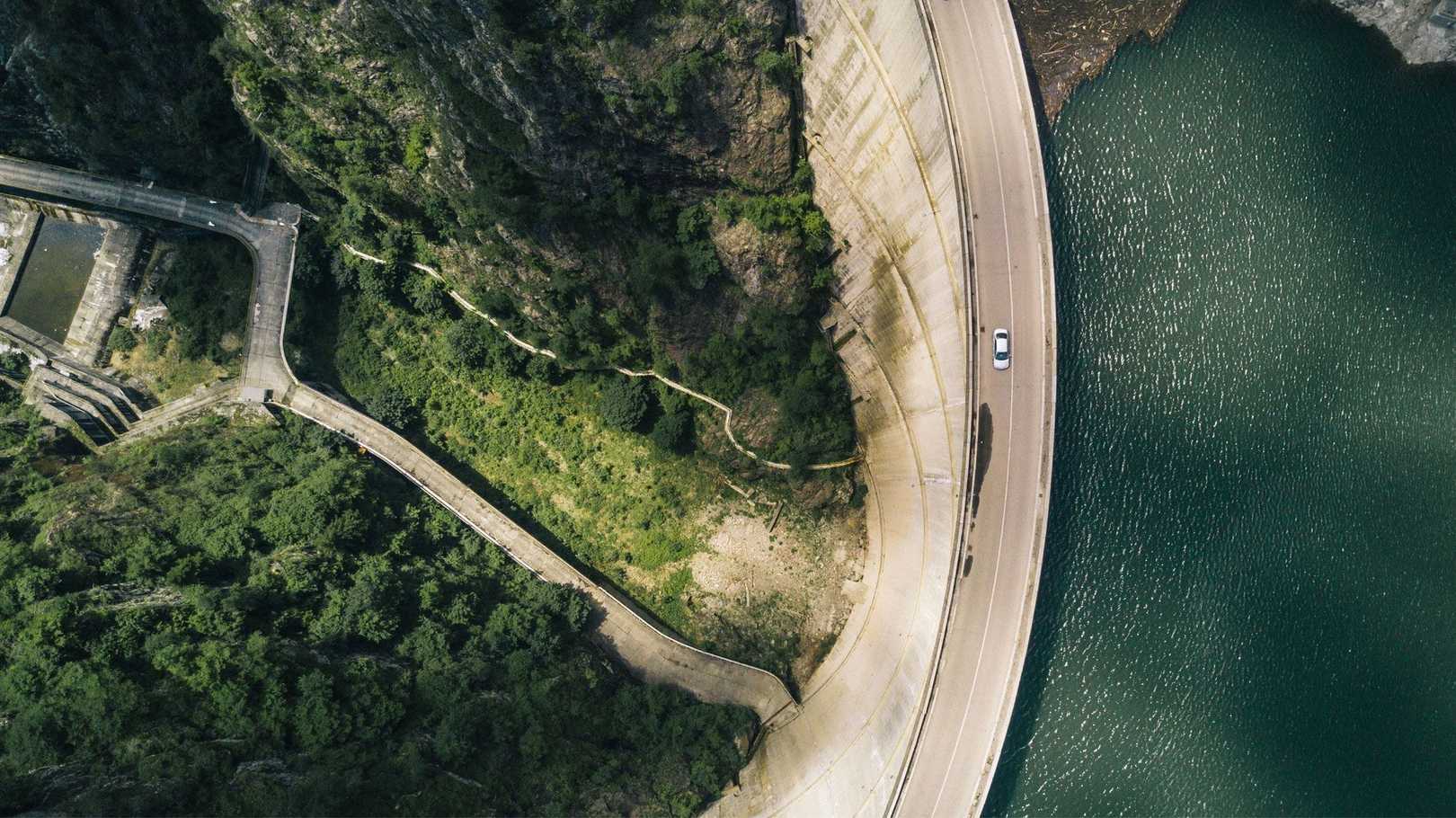 Our Sustainability Approach
Environmental and social impact
Operating in a globalized world, we recognize that everything we do has an impact on our planet and on people. As a manufacturing company in the automotive industry, we face large challenges on the road to a sustainable future. Especially in terms of drastically cutting down on greenhouse gas emissions, transitioning to circular resource flows and in ensuring more transparent and responsible supply chains. On the flip side, we also have enormous opportunities in making this world a better place by improving in these areas. We cannot think of anything more exciting and meaningful to work for. That is why we have set out long-term targets to achieve exactly that: Reaching net-zero emissions and being a circular business by the year 2040, while ensuring responsible business conduct in everything we do, through our whole value chain. We structure our sustainability work around three pillars: Cutting emissions, Circular business, and Caring business conduct. Scroll down if you want to learn more about our work in these areas.
"Buy. Use. Dispose. But not on our watch. We are developing a remanufacturing capability at Aurobay, with the purpose of giving our products a second life at the end of their life. Nothing should be wasted."
Read more → Our factories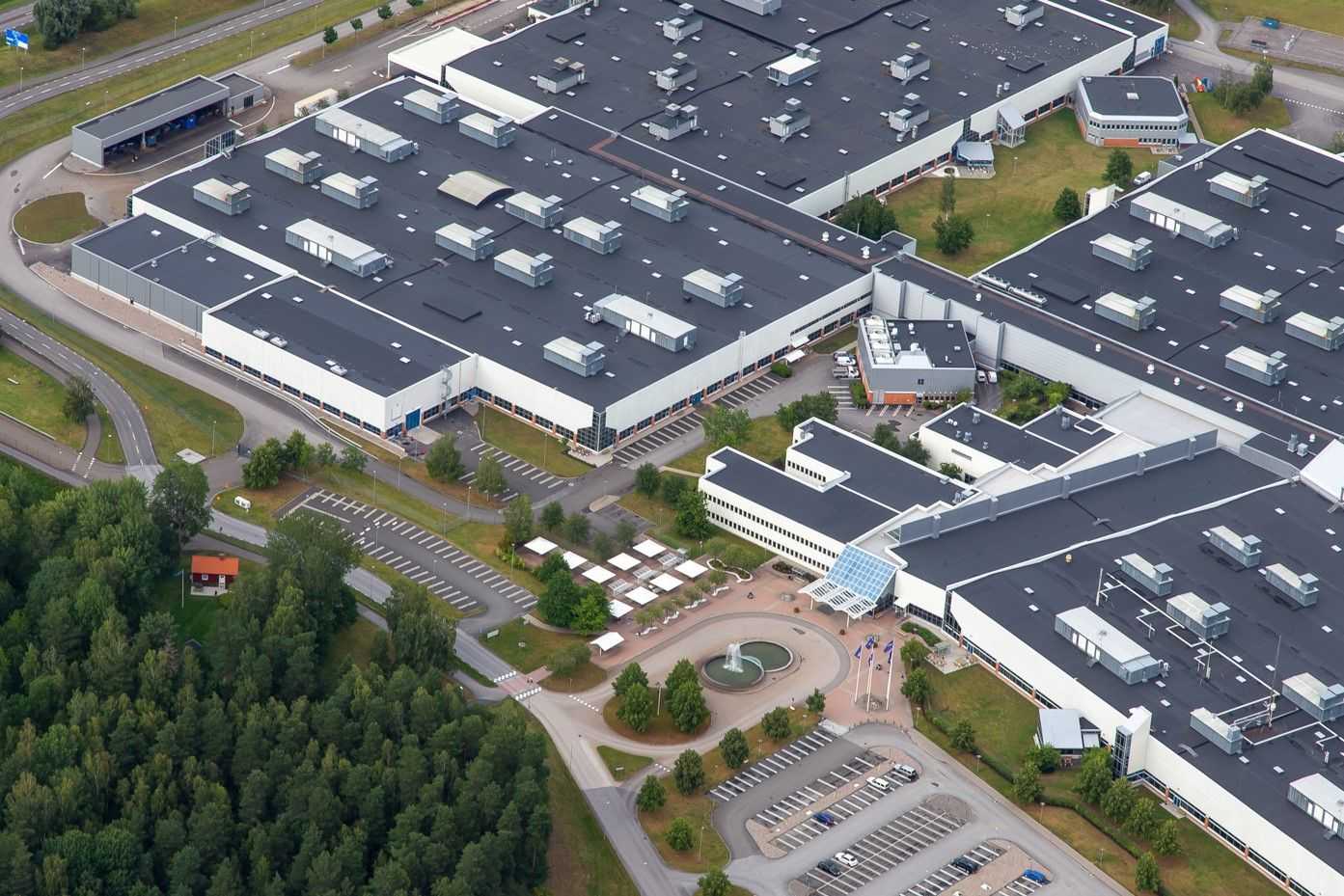 Cutting emissions
One of our top priorities is to drastically reduce negative environmental impact associated with our business. For Aurobay, this primarily means cutting greenhouse gas emissions along our whole value chain, which is reflected in our corporate targets. Cutting emissions also refers to other types of polluting emissions to air, soil and water.
We are taking steps to reduce tailpipe emissions from our engines, our factories as well as from upstream and downstream activities. Our factory in Sweden uses 100% renewable energy and we are working to increase the share of renewable energy used at other facilities in our operations and supply chain.
When choosing our suppliers, current sustainability performance and future ambitions of our suppliers are considered. Right from the design phase, close attention is paid to the sustainability performance of our products – from the materials chosen, to the fuels that power our solutions as well as the potential for remanufacturing.
We are currently investing in our state-of-the-art engines to reduce emissions and meet all upcoming tightest legislations from the European Union, Japan, China, and beyond - while developing electric and hybrid technologies. Our existing engines are already compatible with non-fossil drop-in fuels and we are further exploring the potential of renewable and synthetic fuels.
Circular business
We are on a journey of transforming our business from a linear to a circular economy. We work towards designing our products based on circular principles, while minimizing waste along our value chain. Efforts are being made to ensure that our products' components contain a high degree of recycled or low-emission materials and are possible to remanufacture.
We seek to minimize our impact throughout the product lifecycle, from development and production through to disposal. We strive towards a circular economy and have set targets of 80% recycled aluminum, 50% recycled steel and 25% recycled plastics in our products by 2025, while reducing waste and optimizing resource use. Since many years back we recover aluminum waste from our production process in our Swedish factory and send it back to the foundry to reuse it in our products. We are steadily looking for opportunities of creating more closed loop systems and repurposing waste streams at our factories.
Our products and manufacturing processes are designed to minimize waste. In the procurement process, we set demanding environmental requirements on materials, pushing suppliers to speed up the adoption of circular principles. At the end of our products' lives, we seek to ensure they can be broken down into components and materials for reuse, remanufacturing or recycling. We are currently developing a remanufacturing capability at Aurobay, with the purpose of giving our products a second life at their end of life.
Caring business conduct
We work towards ensuring responsible business conduct in everything we do. In line with our values Caring, Collaborating and Creating excellence, we are developing our company practices to combine premium powertrain technology with great care for people and our planet.
We set high standards of human rights and working conditions, health and safety, responsible sourcing and business ethics in our Code of Conduct, both for our own employees and for our suppliers.
Through our heritage from Volvo Cars, we have inherited a strong tradition of responsible business, with care for each individual employee. We foster a transparent and open culture, where everybody is responsible for understanding and implementing our Code of Conduct. We are encouraged to speak up where we see or suspect wrongdoing and are currently setting up a whistleblower function. As part of our sustainability strategy, we seek to create a sustainable and transparent supply chain and creating the best workplace in our industry. To make our ambitions a reality, we are developing an on-site sustainability audit program, to complement our supplier self-assessments on sustainability performance. We are working on building awareness on anti-corruption, respect for human rights, sustainable sourcing of materials, climate change and more within the company. We will also offer training for our suppliers in the coming years.
We follow all local, national and international laws, exceeding compliance where we believe this is the right thing to do. At Aurobay, we have made 15 commitments to acting ethically and responsibly in order to secure the sustainability of our business, society and the planet. These commitments are shaped by our values and are in line with the ten principles of the UN Global Compact:
Fair employment conditions
No discrimination or harassment
Compliance with applicable laws
Promotion of human rights
No child or forced labor
No corruption or bribery
No money laundering
Management of conflicts of interest
Fair competition
Respect for economic sanctions, embargoes and international trade laws
Good internal and external communication
Care for our environment
Excellent occupational health and safety
Infallible product safety and quality
Protection of company assets
Sustainability governance
Our systematic work of reducing our environmental impact across the value chain is supported by our Sustainability Strategy, as well as our ISO 14001-certified management system.
To drive our work forward, our Core Sustainability Group develops our sustainability strategy and leads our sustainability efforts, with support from our Executive Management Team and the cross-functional Sustainability Forum.