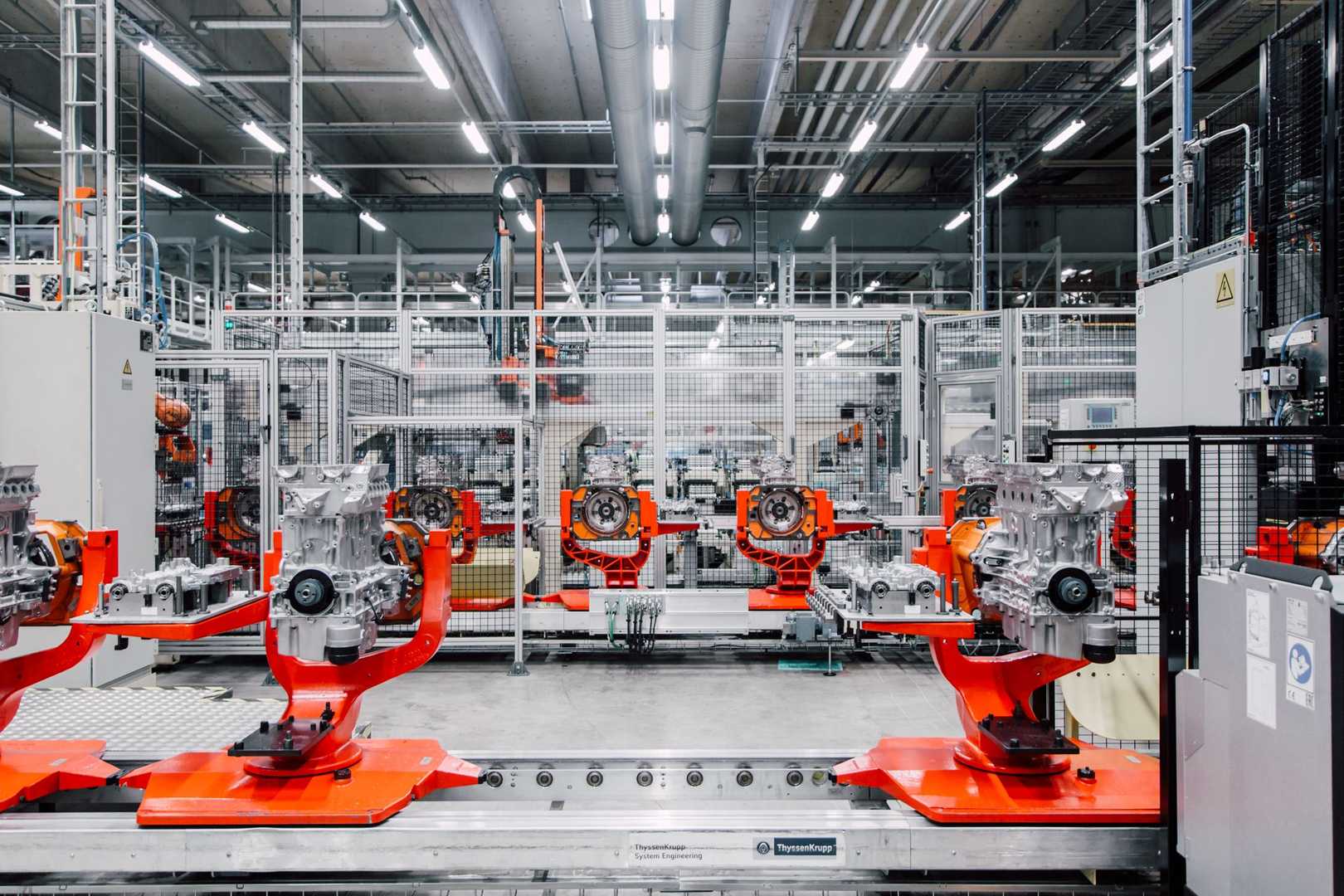 Case study
200hp 2.0l Miller engine
–
Client: Volvo Cars
Year: 2021
Next-generation entry level 4 cylinder gasoline engine with astonishing fuel efficiency
Aurobay's newest engine, the 200hp 2.0l Miller engine designed and manufactured in-house, meets the toughest fuel-efficiency and emissions targets, with great performance.
The challenge
Every time we embark on a new engine project, we like to make it better than the previous generation. Our brief for the 3rd generation 200hp 2.0l Miller engine for Volvo Cars was to improve fuel efficiency by around 5% and ensure it would meet stringent European, Japanese and Chinese emissions targets.
At the same time, the engine needed to have world-class performance. It required the same response feel as the 250hp Medium Power (MP) engine, without the need for fuel enrichment. And finally, all the improvements had to be achieved with no additional cost to the customer.
Our solution
To maximise fuel efficiency, our engineers designed the 200hp 2.0l Miller engine around a Miller concept. The engine features an increased compression ratio, a short intake valve opening duration, a new intake port and piston design together with a VGT turbo. This, together with an integrated exhaust manifold, means the engine can operate throughout its complete range, without the need for fuel enrichment. These improvements, which are cost neutral, have increased the fuel efficiency of the 200hp 2.0l Miller engine by up to 5%, as we demonstrated in a recent study*.
To drive performance, we improved the intake camshaft phaser, which alongside the VGT turbo, gives it the same throttle rate as our MP engine. We also introduced a number of manufacturing efficiencies to reduce costs.
Aurobay's 200hp 2.0l Miller engine was launched in the fall of 2021, and now powers the Volvo XC40, the V60 and the S60. It's proving fuel-efficient in practice too. When independent tester Ruben Börjesson of Swedish motoring magazine Teknikens Värld took the V60 mild hybrid out onto the track, he found the car achieved a fuel efficiency rate of 6.3-6.9 litres per 100 kilometres.


* Dahl et al, 2020. The new Volvo mild hybrid engine, 29th Aachen Colloquium Sustainable Mobility 2020
Case studies
Compact engine for a plug-in hybrid
Aurobay designed a cost-effective compact engine to complement and heighten the performance of a Battery Electric Vehicle (BEV) architecture.
Client Confidential
Year 2021
Read More