Summer Engineering Intern
From June to August 2022, Aurobay welcomed six Summer Engineers to Manufacturing Engineering. Sofie Ansgar used the placement to gain some real-world experience between her Bachelor's and Master's degree courses.
As I was coming to the end of my BSc in Industrial Design Engineering, I heard about the summer jobs at Aurobay through the Volvo Cars website. I wasn't sure I'd qualify as I'm still studying, but a friend of mine persuaded me to go for it, and I'm so pleased I did! It's my first engineering job and it's been a really positive experience. I've learnt a lot in a short time, and got to work with interns from different backgrounds, including mechanical engineering and logistics.
Innovation in the real world For the internship, we were put in pairs and given a project based on our education background and area of interest. I was working in Global Plant Design on product development for the construction of a starter engine in the testing area. It's been useful to see the methods and stages in the development chain and see how these adapt to different situations. When you're studying, you learn the 'textbook' way of doing things, but on the factory floor, you get to see how important it is to fix problems and come up with new ways of doing things quickly. That's something you need to experience for yourself.
Working with a purpose In our last week, my manager Daniel Smedman [Head of Global & Line Equipment] gave us a final presentation, showing how the results of our project fit into the bigger picture. He showed how they could impact future developments at the company and how it relates to Aurobay's mission to re-imagine motion. It's good to know that the work we've done this summer may help make a difference.
Equality and opportunity My Bachelor's course classmates were an even gender split – there may even have been more women. That's still unusual in engineering though, and it was great to see so women managers and leaders at Aurobay. Although the Skövde plant is male-led, I didn't feel excluded. I could see that my strengths were being noticed and my contribution counted. I can definitely see myself applying to work here in the future.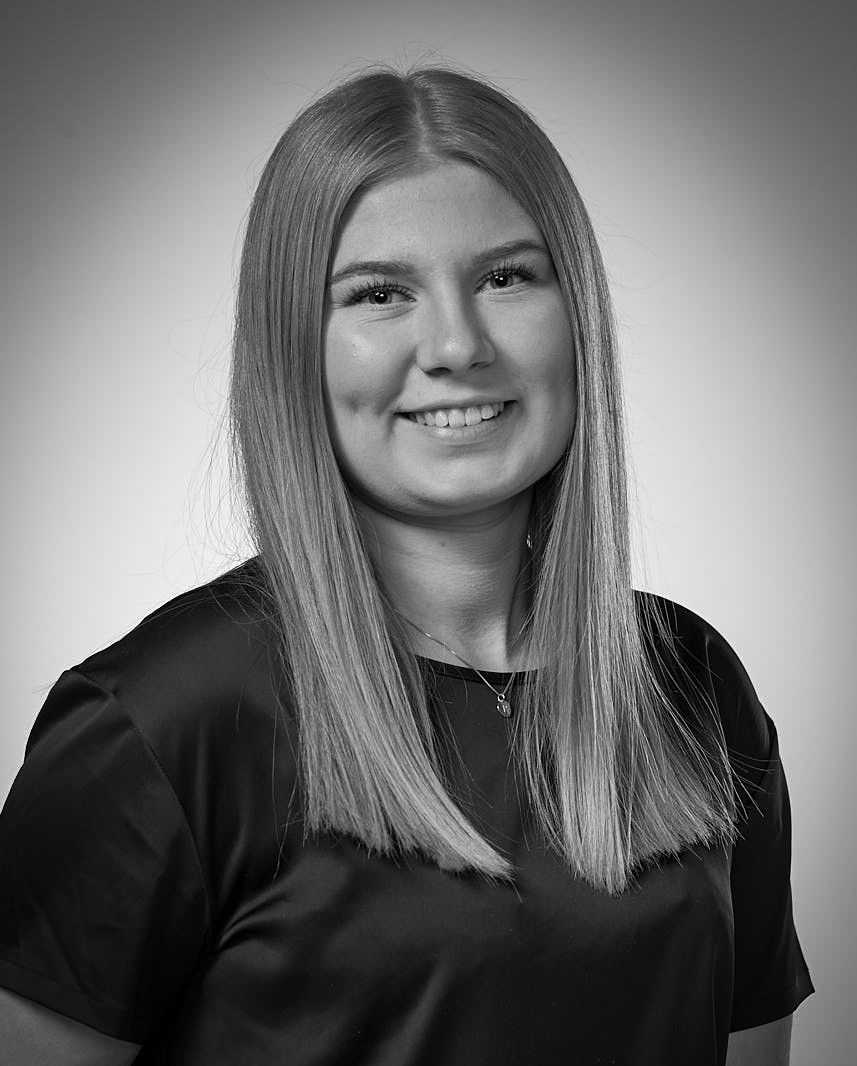 Sofie Ansgar
Summer Engineering Intern