Head of Sales
Petra Odenman joined Aurobay in November 2021 as VP and Head of Sales and Market. She's helping to lead our transformation as we re-imagine motion for a brighter tomorrow.
'I'm very inspired by Aurobay's vision of re-imagining motion. We are experts in powertrain solutions, working across the value chain – from designing and developing powertrain systems and components to assembly and production. Today we mainly partner with vehicle manufacturers. Tomorrow, we will also work in other industries that need to power any kind of motion.
Making a difference 'Aurobay can help the world move towards carbon neutrality and sustainability. Several technologies and solutions are required to fit a variety of societal needs and structures, both in the automotive industry and beyond. In developed countries, within the automotive industry, we see the launch of BEV solutions. We are supporting the journey to electrification – initially by providing components, and as the technology continues to mature, by onboarding and industrializing electric solutions.
In parallel, and as our main focus, we are continuing to develop hybrid solutions that will answer the needs of tomorrow. In offering those alternatives, I believe that we will make a genuine difference to the world.
Energy and enthusiasm 'I get a lot of energy from my colleagues. Everyone in the company – whether they're in production, sales, R&D, procurement or other – has incredible passion and enthusiasm for the task ahead. There's a curiosity and a willingness to learn and we're focusing our forces to move in the same direction. My job is to harness their passion. It's a fantastic environment in which to be a leader.
Successful transformation 'We are going to see a lot of transformation – we are on a journey! We will continue utilizing our excellence to optimize current business at the same time as positioning ourselves as an innovative challenger for the future. It will be challenging, but our positivity, commitment and energy mean that we will be successful. There are many opportunities for Aurobay, both with our traditional customers and with new ones. We will keep focusing on solving problems for customers and on making the world a better, more sustainable place.'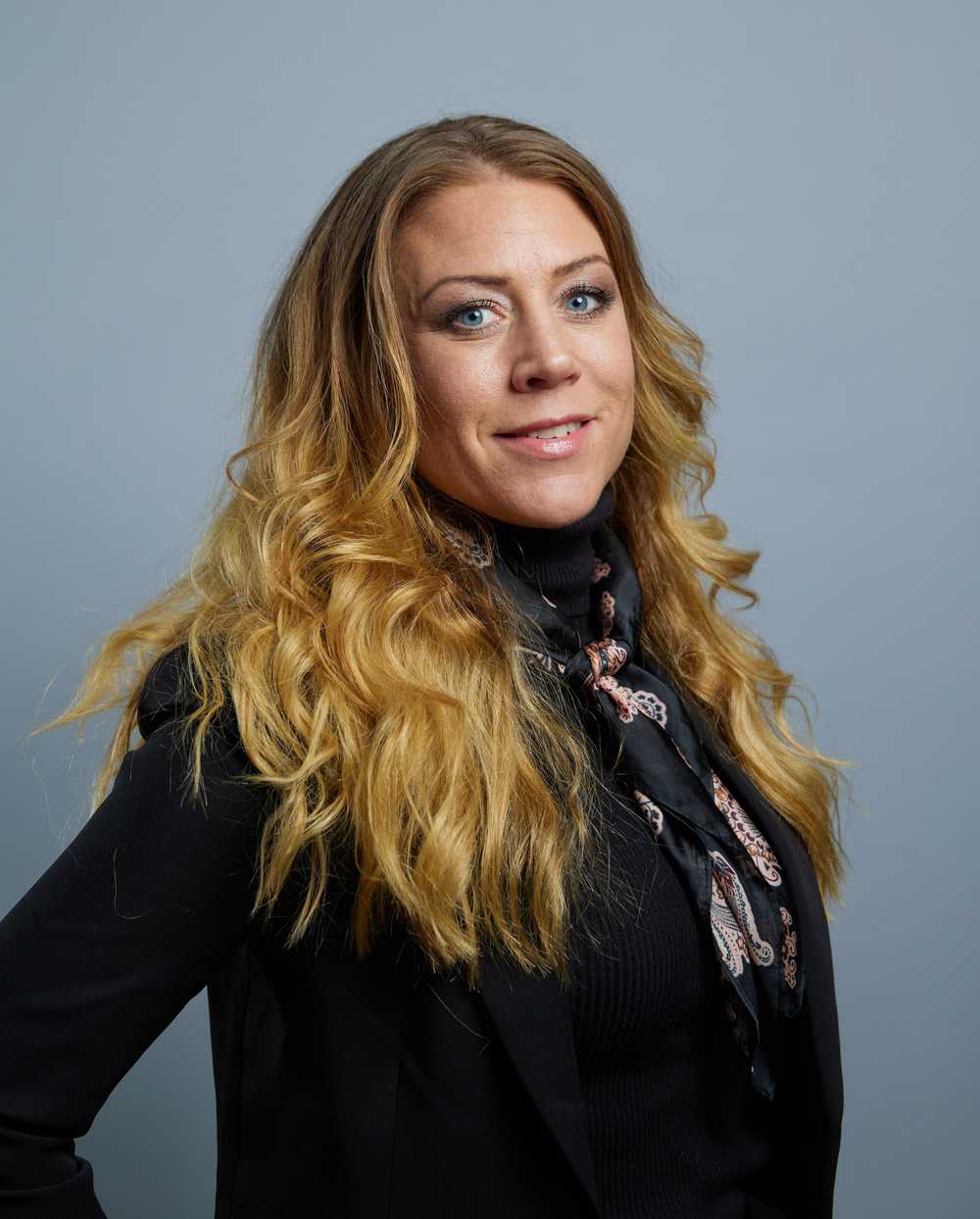 Petra Odenman
VP and Head of Sales and Market